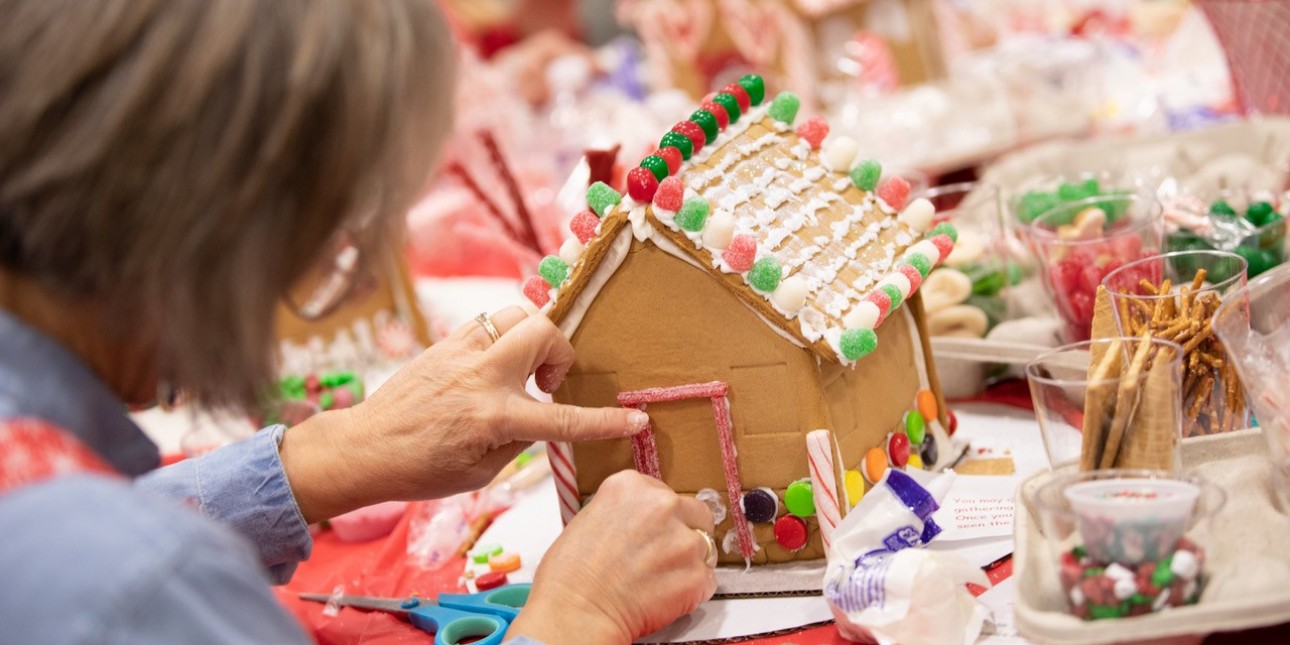 Please partner with us for our 11th annual Gingerbread Haven Event!
Gingerbread Haven is a gingerbread house decorating extravaganza that includes a box luncheon event for adults and an after-school event for families. Gingerbread houses, candy, and icing are provided for each of our guests to create a Christmas keepsake while adding a little sugar and spice to the lives of Midland Fair Havens' single mothers and their children. This event is the perfect way to get into the holiday spirit!
When: Tuesday, December 6th
Ladies Luncheon from 11:30am to 1:00pm
Register Here for Ladies Luncheon
Family Event from 5:00pm to 6:30pm
Register Here for Family Event
Where: Midland County Horseshoe Arena & Pavilion
Valet parking available
Unable to attend the event but still want to show your support?
click here to make a donation!
Questions? Visit our FAQ page, or call our office at 432-689-3411.
Make sure you stay in the loop by signing up for our newsletter or following the fun on our Facebook page!